I can remember my first makeup palette like it was yesterday. I couldn't have been more than 13 when I got it and I knew from that moment on it would be love. It had like 5 eyeshadows and a couple lip colors and I remember playing with it everyday. As I got older my makeup love continued to flourish and I spent lots of time trying to perfect the perfect look. Back then there were no YouTube videos to watch or Instagram Pictorials to look at so learning was a bit more difficult. I often wish I had someone who had told me "okay here are some basic products you need." I did not so I fumbled around the makeup world on my own and figured it out but not after much trials and failures and pictures that I can look back on and cringe at. Hello there burgundy lip liner and nude lipstick!!! EEkkk...
So today's post is for all of you just branching out into the makeup world. I'm going to talk about a few makeup staples that I think everyone should have. A few basic things that every girl should have in her makeup bag! Now I know most of you ladies are probably younger and don't have a trillion dollars to shell out for makeup either so I made sure to include products that were also very affordable. Come with me my dears on this magical makeup voyage...
Face:
Okay the first thing you should have is some sort of foundation liquid or powder. This day in age there are so many awesome formulas for beginners and thanks to the world of BB and CC creams they are both easy to use and comfortable to wear. Now there will be plenty of time for more sophisticated formulas but for now you want it to be simple and easy. Just enough coverage to even out the skin and conceal minor skin concerns. The top 3...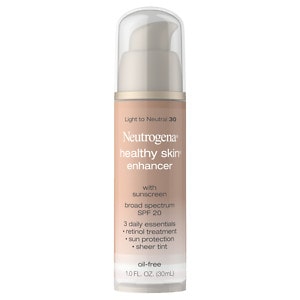 1. Neutrogena Healthy Skin Enhancer Tinted Moisturizer is a great little product. You get a nice sheer, easy to work with formula, and an SPF of 20. This makeup is comfortable and light weight so it is a good foundation for makeup newbs.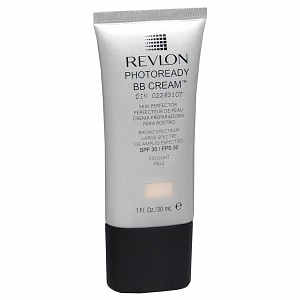 2. Revlon PhotoReady BB Cream is another drugstore favorite of mine. I find it is one of the most comfortable BB Creams out there. It helps to smooth the skin, hydrate, and color correct but without feeling greasy and uncomfortable.
3. If you don't feel like you are quite ready for a liquid makeup just yet than fear not! There are many great powder foundations out there as well. I love the Milani Even Touch Powder Foundation. It is a lightweight powder makeup. It has good coverage for a powder so you will still get some color correction with this but with a much more simple application. This is great for those of you that are in school since you can just toss it in your bag and go. The mirror and sponge make for easy touch ups as well.
Cheeks:
The next makeup staple is a blush! Blush though scary at first is a complete game changer. It really helps sculpt and awaken the skin. A good blush can bring any look together.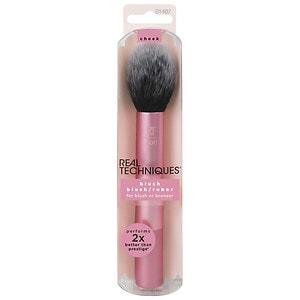 1. Okay so my first product isn't makeup but it is def something that you will need. It is a blush brush. This one is by Real Techniques which I love but other good drugstore brush brands are EcoTools, E.l.f Studio, and Revlon. Most blush brushes that come with blushes are CRAP. They are coarse and apply blush uneven so a good brush is a great investment. It will considerably change how your blush looks and applied.
2. You pretty much can't go wrong with most Physicians Formula Blushes. They are one of my favorites and I don't think I have ever bought one that I didn't love. The Happy Booster blushes are great because they give you just enough color and radiance. They look very natural and are easy to work with. I also love the Nude Wear and Powder Palette Blushes from Physicians Formula.
3. Just like anything else there are other formulas of blush as well. Every person likes different things in life. Some people like crust on their sandwich and some do not. Some people like powder blush and come like a cream. The Maybelline Master Glaze blushes are a great cream blush. They are so easy to blend. Simply dot on your cheek bones and blend out with your fingers and you are done.
Eyes:
Now that we have covered the face and cheeks it is time to move on to the eyes. This is where people usually get all sorts of flustered. Eye makeup can seem daunting and scary at first but it shouldn't be. With the right products and a light hand you can become an eye makeup master. Makeup is all about starting small and then building up. Find a few products that work, practice until your comfortable, and then build upon your skills.
1. I think cream eyeshadows are the easiest for beginners. They are easy to blend out and are great because you only need one good shade to make it work. You also don't need a bunch of fancy brushes because you can use your fingers. My favorite are the E.l.f Smudge Pots and the Maybelline Color Tattoos. Both come in a wide variety of colors and have a long wearing formula.
2. The next essential is eyeliner! Though this is the step that usually takes a little while to get the hang of it is the most beneficial. Eyeliner gives the eyes a lot of definition and really helps open the eyes and make you look more awake. The Jordana 12 HR Made To Last Liquid Eyeliner Pencils are my favorite right now. I did a review of them the other day which you can read
right here
! They are a really easy to use creamy formula that lasts all day.
3. The last step is mascara. Mascara can be a girls best friend but finding a good formula is key. The Covergirl Clump Crusher and Prestige My Blackest Lashes are both great. They give some volume and some length but are pretty basic and easy to use.
Those are the 3 essentials for the eyes that I think everyone can benefit from using. Like I said makeup involves constant learning so start small and once you get the hang of using these 3 basic things then you can build upon them.
Lips:
The last part of the face that we didn't already cover is your lips. This is where products are typically the easiest to use and get the hang of. By now I am sure everyone has used a chapstick or lip balm so you know how to apply something to your mouth. They have great lip products these days that are so easy to use. I love the new balm lipcolors.
Revlon makes some awesome lip products that give you moisture and beautiful sheer washes of color. The fact that the color is more sheer makes them a lot easier to work with and be able to reapply. Their Lip Butters and their Kissable Balm Stains are two all stars.
As far as beginner makeup you don't need much else. I hope you found this helpful!